Something for Everyone!
Grades 9 to 12 are an exciting time of change, exploration and individual development. Look for details on our core programs, as well as athletics, scholarships, alternative programs and system programs. Our goal is to provide quality education and a wide range of choices to help students explore and discover career and continuing education choices that will meet their goals. Lakehead Public Schools has four secondary schools.
Hammarskjold High School offers studies in both French and English. It also offers specialized programs majoring in Construction, The Environment, and Justice, Community Safety & Emergency Services.  Hammarskjold High School consists of approximately 780 students.
The success of students who have attended Hammarskjold over the past 50 years has established a reputation of academic and extra-curricular excellence.
Hammarskjold offers a full range of secondary programs to address the needs of all career pathways and post secondary destinations. Whether your destination is university, college, apprenticeship or work, you will find a selection of courses to meet your needs. Hammarskjold offers the widest selection of language courses in the Lakehead District School Board, and the greatest diversity in the arts area of any school in the region.
---

Sir Winston Churchill Collegiate & Vocational Institute
Sir Winston Churchill proudly guides students from grades 7 to 12 and has a current enrolment of approximately 900 students.
Churchill offers specialized programs majoring in Business, Manufacturing, and Mining.
At Churchill, the future starts now! Our programs appeal to the talents, interests and potential of all students. Our curriculum pathways give students the skills and knowledge to enter apprenticeships, college, university, and the world of work. Churchill Trojans receive the skills, knowledge, and attitudes to cope confidently with the realities of the 21st century.
At Churchill, we believe that each student can learn, grow and be successful in a learning environment that is safe and comfortable. We welcome, and we celebrate diversity of culture, opinion, race, and religion.
Churchill is the only International Baccalaureate World School in Northwestern Ontario, and one of 2,759 World Schools in 138 countries. The IB Programme offers students an opportunity to earn a second diploma, acknowledged world wide, to complement their Ontario Secondary School Diploma. This academically rigorous, well-rounded and globally-oriented programme is recognized by universities in Canada and internationally. IB offers our students the chance to have their work assessed by examiners from around the world.
---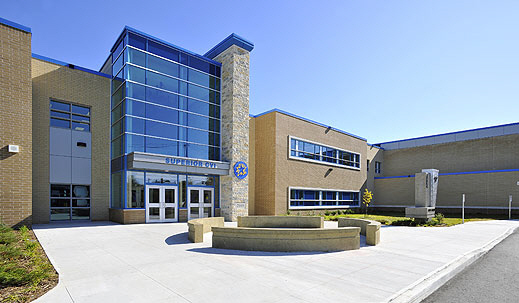 Superior Collegiate & Vocational Institute
Superior has a current enrolment of approximately 650 students.
Churchill offers specialized programs majoring in Aviation & Aerospace, Health & Wellness, and Manufacturing.
Superior's newer facility enhances the caring school community that supports the individual student through a friendly, safe and stimulating environment. Superior CVI is a fully comprehensive school.
The wide range of excellent programs are designed to prepare students for whichever pathway they choose: University, College, Apprenticeship or school to work. These programs are complemented by a state-of-the-art facility.
---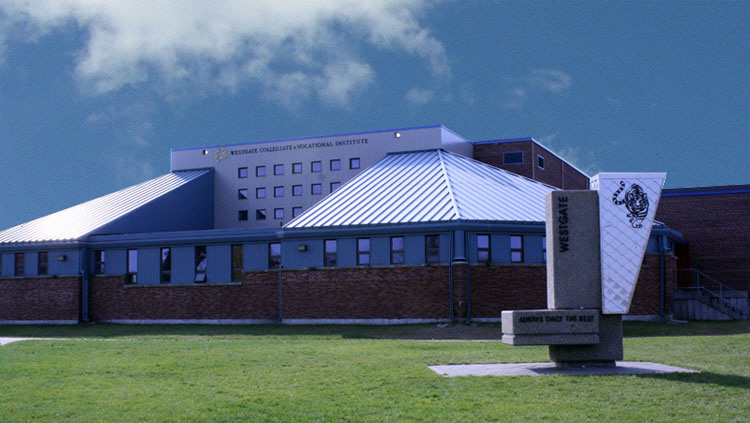 Westgate Collegiate & Vocational Institute
Westgate serves a diverse community of students from Grade 9 to Grade 12 and has an enrolment of approximately 920 students. We offer innovative programs to suit a wide variety of students drawn from both city and rural areas.
Westgate offers specialized programs majoring in Arts & Culture, and Sports & Recreation.
Caring and creative staff provide students with opportunities to take core courses at the academic, applied, or essential levels. Students can also enrich their studies with Advanced Placement courses. Our exemplary athletics, arts, and student council activities add to the strength of our programming.
Our facilities include a dance/drama studio, a full stage, 5 multi-media computer labs, auto, construction, manufacturing and welding shops, a design technology centre, and extensive athletic facilities.
Our breadth of programming allows us to offer programs that meet the individual needs of all students. To this end, we commit ourselves to working with the Westgate school community to ensure the future success of all.